(631) 620-3435 We can Help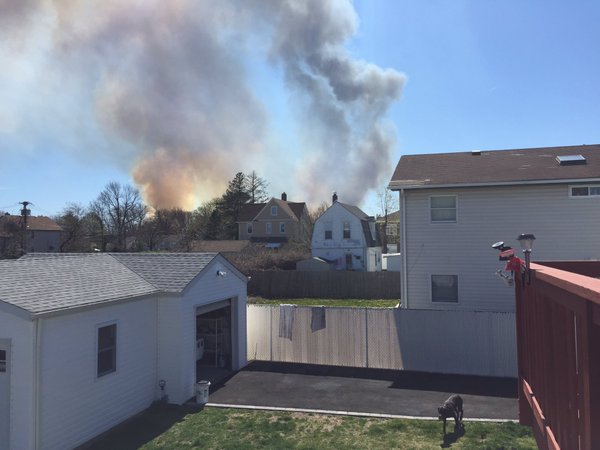 Picture of fire ripping through houses in Copiague, New York picture SOURCE:PIX11.COM
If you have a home on Long Island, NY then you will want to learn about fire damage restoration whether you've had a fire occur or not. Usually, this kind of thing happens at random. The best way to be prepared or it is to have a list of people you can get in touch with right away after a fire.
C&S Long Island fire cleanup and restoration services are here to help
One big concern most people have when it comes to getting fire damage taken care of is whether or not it's going to cost a lot of money. If you have some kind of homeowner's insurance, you may be able to have them pay to help you get the damage taken care of. If not, then you can, at least, ask around and see what companies are charging. Sometimes you can have them work out a payment plan with you so you can pay a little at a time after the work is done to avoid financial issues.
After a fire, you cannot just go and live in your home like you used to. The problem here is that you may find the structure of your home to be weak, which means that one wrong move and your home could become even more damaged. If things like the ceiling have been damaged quite a bit, they could fall in and cause harm to people in the home. That's why after a fire before you live in your home again, you need someone to inspect it to find out if it's safe to be in.
Figure out after you get help what you can do to avoid a fire issue in the future. You need to learn about what caused the fire and then afterwards you should speak with your family about why it happened and what can be done to avoid it. If it was an accident or because of carelessness, it should be addressed and people should be told to be more cautious. Since this is such a devastating thing to have to deal with, it is probably something everyone will be more careful about in the future.
Get help with installing fire alarms and other fire safety equipment in your home. Check the batteries of any alarm on a regular basis and replace them right away when they indicate they are about to run out. If you have anything like a fire extinguisher, test it regularly to make sure it's in working condition. Have a plan in place for everyone in the home if they notice that there is a fire. Figure out where to meet and what routes are okay to take depending on where the fire is and how extreme the situation is at the time.
Long Island fire damage restoration service is something you should leave to professionals. Now that you know a little more about what to do after this kind of emergency, you can get things straightened out a little more quickly. It's tough to deal with a fire but you can get through it with help.
If you face a fire disaster like some of the homes in this video CALL C&S Today!