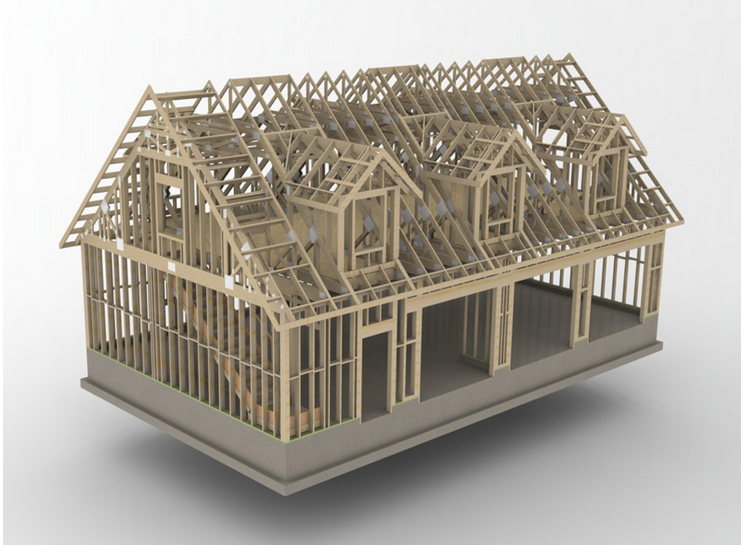 If you're looking for some tips on building a dormer, then this guide is going to be of great use to you. Specifically, we're going to consider several key things to keep in mind when you're planning to build a dormer – to ensure you end up with a high quality construction that you're proud to have as part of your home – so let's begin.
Tip 1 – Work from a blueprint
While it may sound obvious, it's crucial to work from a proven blueprint – especially if you don't have extensive construction experience. Building the perfect dormer can be a tricky task, but the entire job will be much easier to handle when you're following a proven guide.
If you don't have the required design skills to plan one yourself, then there's no shame in purchasing a quality blueprint before you begin building. This will give you the key instructions you need to create a fantastic dormer without any costly errors.
Tip 2 – Check planning permission first
You'd be shocked to discover how many people have started building a dormer, only to have a very uncomfortable visit from a local government official who asks to see the planning permission they've acquired to build the dormer onto their home.
With this in mind, it's always smart to make the necessary applications and get the permission sorted before you start to build. This will save you a lot of hassle and heartache later on down the road. In fact, it's always worth checking first, even if you suspect that permission won't be needed in your case – because it's better to be safe than sorry!
Tip 3 – Decide on your insulation
A consideration people often forget to take into account is whether their dormer is going to require insulation. In most cases, you'll need some degree of insulation if you're going to keep your home warm in winter and cool in summer, and adding the dormer will affect your overall insulation in a variety of ways. If you're making an average sized dormer, you should be able to get away with drywall insulation, which is easily purchased in most local hardware stores.
Tip 4 – Check your roof before starting construction
Even if your believe your current roof is in perfect condition, it's really worth taking the time to hire a professional contractor, and asking them to give the roof a thorough inspection. If there's going to be any issues with drainage, then they'll be sure to find it early, before it becomes a potential minefield.
You'll need adequate drainage outlets for your dormer in virtually all cases, and these may impact the current drainage systems you have on your roof, so you want to take all of this into consideration when planning your build.
Conclusion
In general, adding a dormer to your home is a great way to gain some extra space, and it'll even add some real value to your overall property worth, too. However, it certainly requires adequate planning before hand, so if you keep these tips in mind, you should be able to stay on track and ultimately construct a dormer that you're proud to have built.
If you are planning on adding dormers to your home please don't hesitate to call
(631) 620-3435

for a Free Estimate

Visit http://www.cslongisland.com/contractors/dormers.html for more information on Dormers!

C&S Long Island Contractors Dormers Specialist