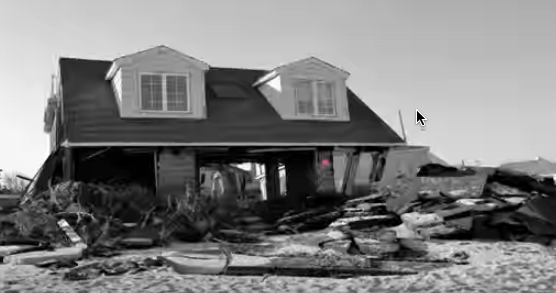 Selecting Professional Fire and Water Restoration Services
The process of water and fire restoration is quite an arduous process that will usually call for the use of professional equipment, a good deal of expertise and a certain amount of time. Whenever there is any sort of water or fire damage, your standard vacuum cleaner is not going to be able to get the job done. Not only that, but you will also find that time is going to be of the essence when you need to get the mess cleaned up in a timely manner.
If there is a fire, the victims will often be faced with a variety of insurance matters, arrangements will have to be made for housing in the interim, there could be health concerns and a homeowner is usually going to have to undergo salvage efforts. This is never something that any family will be able to take on alone and it can be quite a costly process from start to finish. Whenever there is fire or water damage, you need to be able to contact a trusted, certified water and fire restoration service to get the job done.
What Are The Consequences Of Not Calling The Professionals at C&S Long Island?
It is easy to understand that there will be a lot of devastation that is created by the flames, heat and soot from the fire. Add to that the simple fact that there is both smoke and fire that can be destructive and will contaminate the building. It is crucial that you have intermediate intervention so that you can try to minimize the exposure as much as possible. The last thing that you will want is for any of these damaging elements to get the best of your home and cause you even more money in restoration costs.
Know The Timeline Of Damage
– With just minutes after any fire is extinguished, there is soot that is acidic in nature that will cause discoloration of a lot of the plastics within your home not already damaged by the fire itself.
– After a couple of hours, this same acidic soot can lead to a yellowing of your counter tops, fixtures in your bathroom or kitchen and the tarnishing of any metals that are unprotected. In some instances, there can also be appliances and furniture that can begin to discolor.
– Within a day or so, the residue of this acid can permanently discolor the walls within your home or even lead to the rusting and corrosion of metals. Flooring that is made of vinyl or wood will have to be replaced or refinished. Textiles that you have in your home, including linens, clothing or your upholstery can become stained to the point of rendering it useless.
– If weeks should go by, your carpeting can also become discolored and unsalvageable. Any silver fixtures that you have within your home will corrode and glass, china or crystal can be severely etches or pitted due to being exposed to this acidic soot residue for an extended period of time.
Whenever there is a fire, there is no doubt that there will be incredible damage to the structure due to the flames. However, just this acidic soot can lead to tremendous damage to the belongings that you have as well as the overall interior of your home. You should know that these are not the only problems that you will be facing. When it comes to odors, they can present their own level of challenge. Even if you use box fans or ceiling fans, they may not always be powerful enough to actually disperse the lingering smell of smoke. Then you have the addition of the water damage that was caused by the first responders as they worked to try to extinguish the flames upon arrival.
What Can Be Done By The Homeowner?
If you are looking to get involve in the clean up after a fire or water damage in your home, there may be a few steps that you can take. There could be the possibility of salvaging a little bit of the belongings that you have in your house by using a sponge with soap and water, laundering your fabrics or running the vacuum.
However, if you have a good deal of soot that is built up or a lot of water damage, the challenge could be too great to take on. When you have to have odor removal and control of the corrosive acid, you will usually see that it is going to be best that you leave this work up to the certified technicians that are trained in restoration. These are professionals that have all of the skills necessary to get the job done quickly and efficiently and they come armed with the top tools for fire and water damage clean up. When they are able to get to work, they will be able to fully restore the interior of your house or your commercial property to as close to pre-loss condition as possible. If there is any sort of structural damage however, you will need to consult a general contractor to be on the safe side.
How Can You Choose The Right Long Island Water And Fire Restoration Service?
Whenever you are faced with picking out the best restoration service to take on the job at your commercial space or residence, it is crucial that you take careful consideration of all of your options. It is always going to be important that any professional team that you go with is fully certified and that all of the training for the technicians working at your location are completely up to date on their training. This is something that should be backed up by formal documentation and any reputable fire and water restoration company will be happy to present this certification documentation prior to starting the job. They should also have a great presence with the Better Business Bureau. Look at reviews, years of experience and knowledge. At C&S we are always here to answer any questions you have at all and we have been in business servicing all of Long Island for over 20 years. When hurricane Sandy hit in 2012 we were there to help repair and help rebuild some of Long Island back.
Any professional service that you work with should have extensive experience in the world of restoration, including water, fire, mold, sewage and more. When asked, they should be able to provide you with your own copy of such professional licenses and any insurance coverage that they have so you may keep it available in your own personal records for future reference if need be.
If you are unfamiliar with the water and fire restoration companies that are available in your local area, you can take the time to ask around to see if you can get some recommendations from your friends, family members, neighbors and co-workers. Ask if they ever heard of us. Check out our BBB and our testimonial on our Google business page. Voted one of the best companies in your area that will be available to help you with your clean up efforts. Just remember that the quicker that you get started on the restoration process, the better the chances will be that you can get your home back to original condition before the tragedy struck.
Next up, if you are unable to get a recommendation from someone that you know, see if your insurance company will be able to help you. Depending on who you have for insurance, they may prefer that you go with a company that they are familiar working with. You may also find that the insurance company that you have will take care of calling a service to come out to your location and start in immediately on the restoration process.
If you are able to get online, you can do a quick search for reputable water and fire cleanup service that are in and around your local area. Take a moment to look at any of the testimonials that are available and see if you can read up on the credentials or ratings for any of the restoration companies that you are interested in working with.
When you find a professional Long Island company and you have not yet contacted your insurance company, you may be able to have the restoration service take care of all of the insurance process for you. Some of the top companies will get started in on the restoration to stop the damage from getting any worse, then they will be able to take care of the paperwork and talking to your insurance company for you. Overall, this is the best kind of service that you can have when you are going through something so traumatic and stressful.
When all is said and done, you are going to be glad that you had a chance to work with a great restoration company to take care of any of the fire, smoke, water, and odor damage that may have taken place in your home. Because lingering water can turn to mold and become dangerous for your health or you could lose your belongings to smoke damage, having a professional by your side in a timely manner can make a world of difference. If you see any signs of mold do not hesitate to call us. We are experts with mold remediation in Suffolk county NY and Nassau County New York. We offer proper and expertise with mold removal for your home or business. Even though going through something such as a fire or flood can be devastating, the right company offering professional water and fire restoration services will be there to help take some of the worry away.
C&S OF LONG ISLAND is by your side.